A second 18 hole golf course at Keystone Resort has been developed. This new River Course was designed by Michael Hurdzan, well known for his environmentally friendly projects.
"Golf courses can be safe havens for both nature and golfers," said Hurdzan. His recent projects include building an experimental golf course called Willow's Walk in Massachusetts. "We took a site that was almost dead," he said of the old gravel pit mine that had endured twenty-five years of illegal dumping, "And built a golf course on it." "There were no birds, rabbits or squirrels. Since we have built the course, the Massachusettes Audubon Society has spotted over 80 species of birds there."
"We've proven golfers and wildlife can share the same space."
Keystone River Course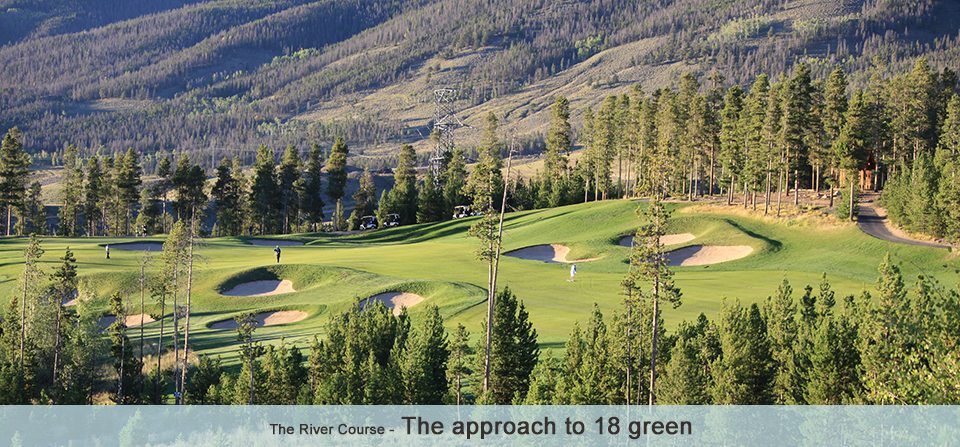 Dealing with the natural sensitive areas was important to Keystone Resort. Hurdzan's design is one that will improve some wildlife and wetland areas, accomodate area hiking and biking trails, allow access to fishing spots while using the best natural resources to create less run-off and erosion.
The River Course will be a par 71 layout. Following the dramatic drop of the opening tee shot, the front nine will generally meander along Snake River with fewer elevation changes.
Keystone River 13th Hole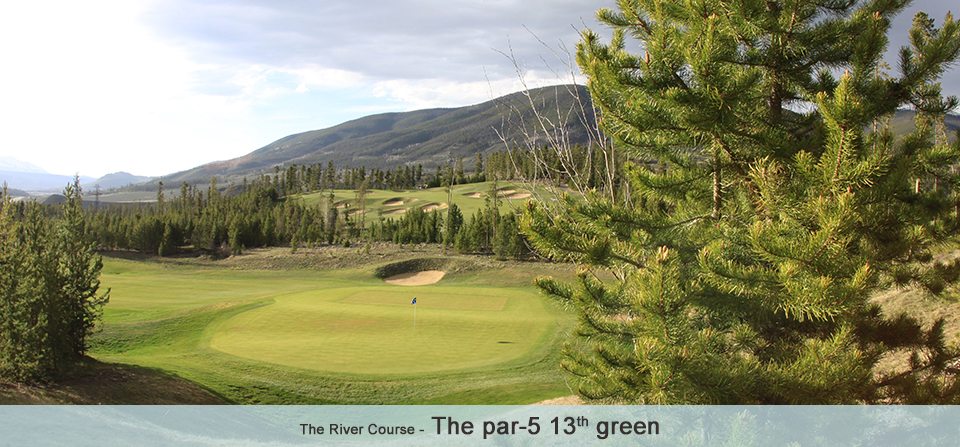 The back nine will feature more dramatic elevation changes as golfers make their way through the pine forest. The layout which will offer many views of the mountain corridors should have a longer playing season according to Hurdzan, the 1997 Architect of the Year (Golf World).
The Par 5 18th Hole falls, then rises to an elevated green.
The course will feature large fairways. "We want a course that people can play and have fun doing it," said Hurdzan. Yet there will be plenty of challenges from those playing the tips. "These tees are designed for the scratch golfers to five handicaps," Hurdzan added.
Each of the holes will be sodded hopefully allowing the course to open in the Summer of 2000.